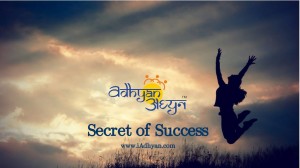 Motivate Me On Monday Morning
"No ALARM Clock needed my PASSION wakes me"
Many times facing Monday morning is seen as stressful, as you now have to get back into 'seriousness' after a nice casual weekend. Reorienting your mind for the office or the classroom can be a task and often time's reluctance and anxiety set in.
E-mail Service
E-mail MMOMM at info@iadhyan.com
Motivate Me on WhatsApp
Whatsapp MotivateMe <Your-Name> to +91-88-0202-7070
SMS Service
Hence to keep you Motivated and give a Good start to your week, we are offering weekly Motivational SMS on Monday Morning i.e. MotivateMeOnMondayMorning.
Note:
– SMS would be sent to you at 9 A.M. to avoid early morning disturbance
– This payment is for 1 year of service from date of registration. You can choose to renew the service to continue service.
– Service offered in India Only.
– You can also get FREE subscription for 1 year by using Discount code shared through our E-mail newsletter. Please fill the form at www.vikasjain.org.
– Adhyan Innovative Learning offer its service through www.VikasJain.org, www.iAdhyan.com and www.MotivationalGyan.com.