I still remember when I was in 12th class i was very worried about my life and a bit confused that what will happen if I will not get a good job, being from a middle class family it was out of my vision to dream about buying a Lamborghini or any other luxury sports car. Then after passing 12th I joined a MLM (Multi Level marketing/Network Marketing) company. Although  I was not able to create good results from it, but the leanings were really precious for me. Out of a million lessons MLM taught me, here are few best things:
1. Dreams & Vision: One of the best part of being in MLM is that we learn the art of dreaming and working hard for our dream. We are taught by our mentors that "If we can dream it, We can do it". We are told that even a guy who worked at a petrol pump can become one of India's richest i.e. Dhirubhai Ambani.
At present: Although i quit from MLM field but I am still thankful to it for teaching me the attitude of dreaming and guts to make it reality. I still dream of being a billionaire and buying a Lamborghini (White color), and not even dreaming but actually working for it day and night.
---
2. The Art of Speaking & Stage appearance: I still remember that before working in MLM, I was a very shy guy who use to hesitate while raising hand in class. I never stood up on stage but few months later when I completed near about 50 sales I got the opportunity to share my journey in MLM to other people. First time, I was very bad on stage but slowly I improved it and now I have conducted more than 500 stage shows + training session + guest lectures in small and big events.
---
3. Leadership Quality & Teamwork: The people who are working in a MLM or worked in past have a good leadership quality and spirit of teamwork. They know this fact that "To execute a good plan, You need a good team". And when we close sales in MLM and people starts joining our team, leadership quality and teamwork is automatically builds inside us. After working in MLM now I know that "Teamwork will make the Dream work".
---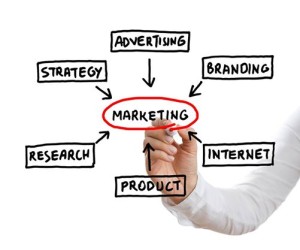 4. Marketing techniques: Working in network marketing we learn to present a product in front of prospects, we learn how to conduct follow ups and clear doubts. Also there are millions of big and small marketing strategies that we learn while working in a MLM.
---
Suggestions: One who will do MLM with dedication and will not take it casually, can only learn these things that i have mentioned above. If one will take it casually, will not go in all training meets, will not follow their leaders can never learn even a single good thing in MLM.
Robert Kiyosaki, in his book The Business of the 21st Century talked about importance and learning from MLM. Also in his book Be Rich and Happy, he has talked about importance of Generalized Skills as compared to focus on Specialized Skill in current Education System.